Founded in the 1850s, Menindee was the first town to be established on the Darling River and just like Burke and Wills, you can also make Menindee your base camp while enjoying the natural attractions and regional history.
The mesmerising Menindee Lake system, comprising twelve lakes that fill from the Darling River, has a wonderful array of birdlife and haunting river red gums rising from the water.
Kinchega National Park offers visitors a unique experience to explore its ever-changing colours, rich pastoral history and Aboriginal culture.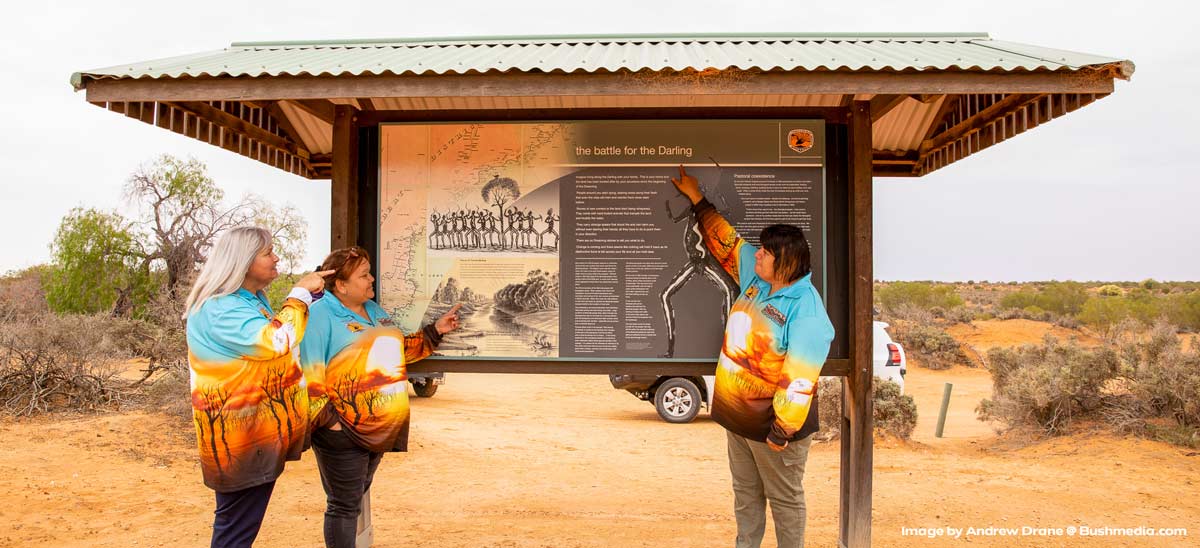 No visit to the Kinchega National Pak park is complete without exploring the historic Kinchega Woolshed, a place that saw 6 million sheep sheared during its 97 years of operation. And if you drop by the ruins of Old Kinchega Homestead, you'll get a glimpse of what life was like for people living on this remote sheep station.
Menindee Visitor Centre is a great place to stop and plan out your visit. You'll find lots of information on the town's attractions, along with a gallery, mini-museum and souvenir shop.
There's also a heritage trail, which you can take to discover the town's fascinating history. Don't forget to ask the friendly staff about the day's birdwatching and wetlands tours before you head off to explore.
Follow one of the Menindee self guided tours which aims to help visitors understand the way the Menindee Lakes worked both before and after the weir constructions.
For a truly unique way to experience the beauty of Menindee's inland waterways, take a river cruise with the celebrated River Lady Tours.
With trips that range from 1 hour to a full day along the Darling River and Lake Wetherell, you'll see native birdlife, centuries-old river red gums and stunning landscapes from the perspective of the Menindee's unique waterways.
Dine in the historic Maiden's Hotel, the second oldest hotel still in continuous operation in NSW. The hotel features a wonderful display of artwork by renowned artists and photographers from the area depicting the building of the Menindee Lakes Scheme.
Spend a couple of nights in the small river community of Menindee to really appreciate its history and beautiful landscapes.
Tourist Information

For further information about Menindee contact the Central Darling Shire Council or the Menindee Visitor Information Centre
For Road Condition Reports in the Central Darling Shire region visit: https://www.centraldarling.nsw.gov.au/Services/Road-conditions
See the Darling River Run Discovery Directory – Menindee for Accommodation, Where to Eat, Attractions and Activities, Supplies, Services and more.