The Soul of the Outback
The township of Bourke, iconic in the National psyche as 'The Back of Bourke', rests nestled on a bend of the Darling River, a vibrant regional hub of history, culture, and unforgettable experiences.
From the impressively modern and progressive exhibition centre; bursting with a wealth of information of the story of Western NSW; to the Historic cemetery which holds the very story of the outback deep in its soil.
Bourke's depth, variety and cultural charm surprises even the most seasoned traveller.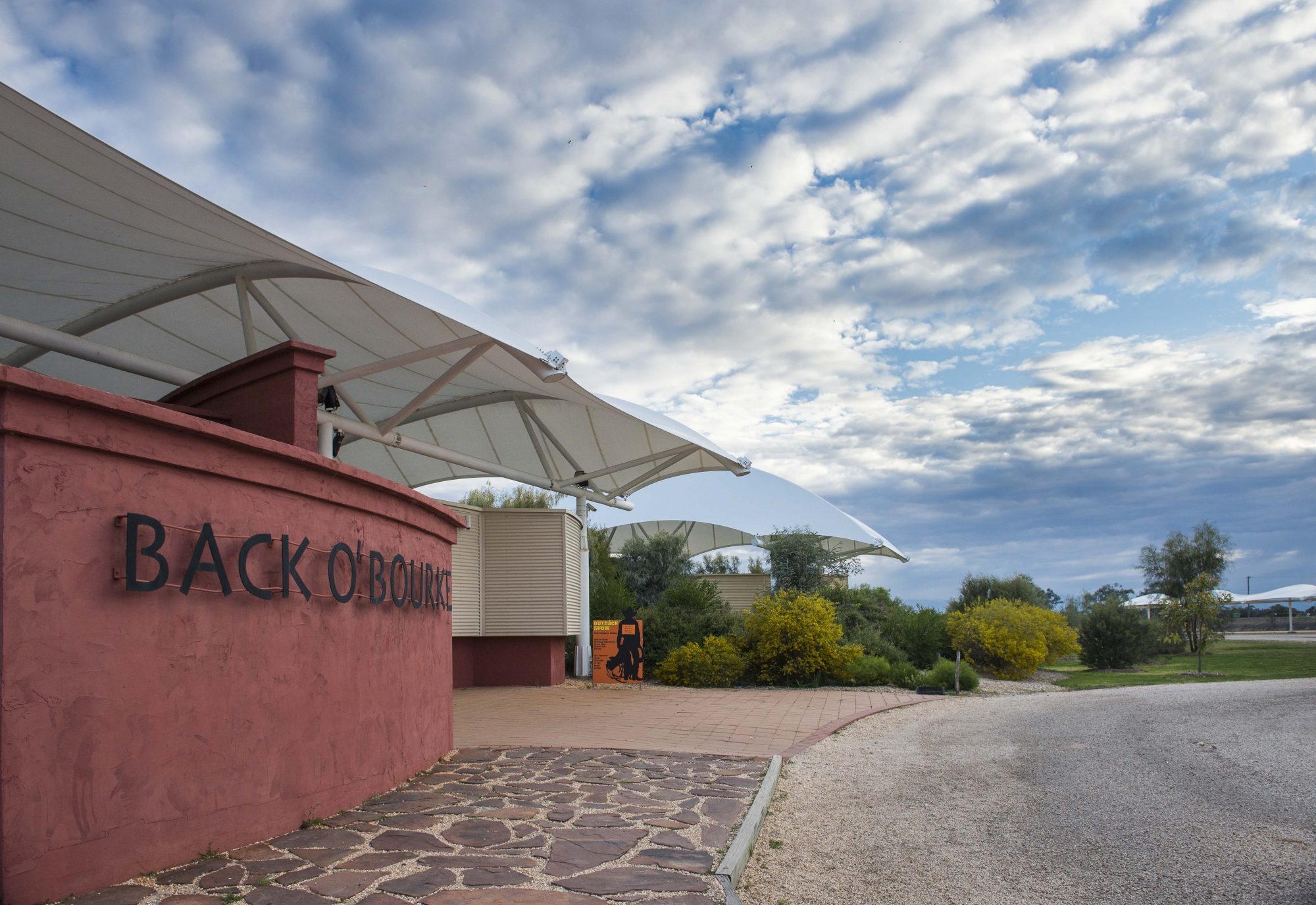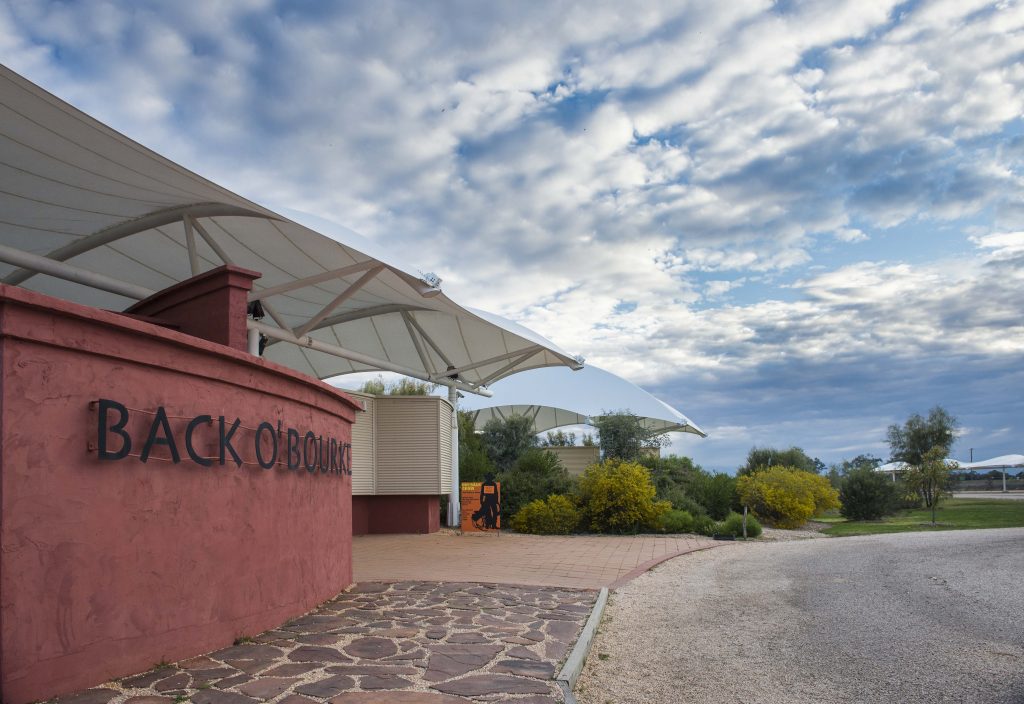 Beginning with 'the search for the outback sea' in the 19th Century, The Back of Bourke Exhibition Centre paints the true picture of the harsh yet resilient outback. Aboriginal dreamtime stories and tales of local legends are explored in depth through captivating visual and auditory installations.
Perhaps the only flaw of The Exhibition Centre is that there's simply too much to explore, and most visitors find themselves coming back a second, third and fourth time to really take it all in.
A 10 minute drive north from the heart of town leads to Kidman's Camp, home to the popular 'Poetry on a Plate'. Visitors should be warned – here, they will not hear rote memorisations of the old greats, such as Henry Lawson, nor will they be subject to the typical 'bush yarn' style poetry.
Performed by accomplished local artist and musician, Andrew Hull, his original poetry and stories of Bourke and surrounds are told with such poignancy and respect that listeners find themselves mesmerised.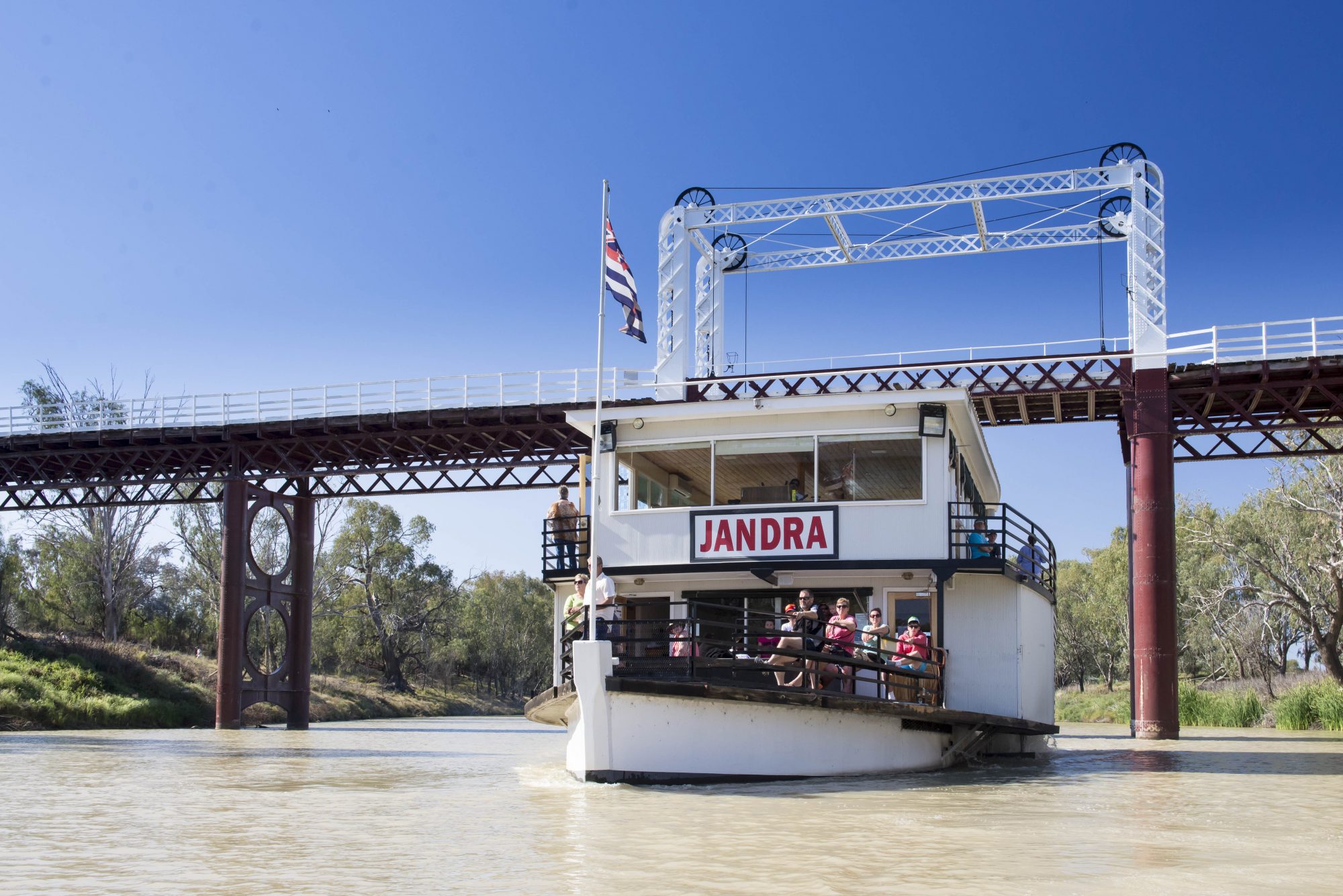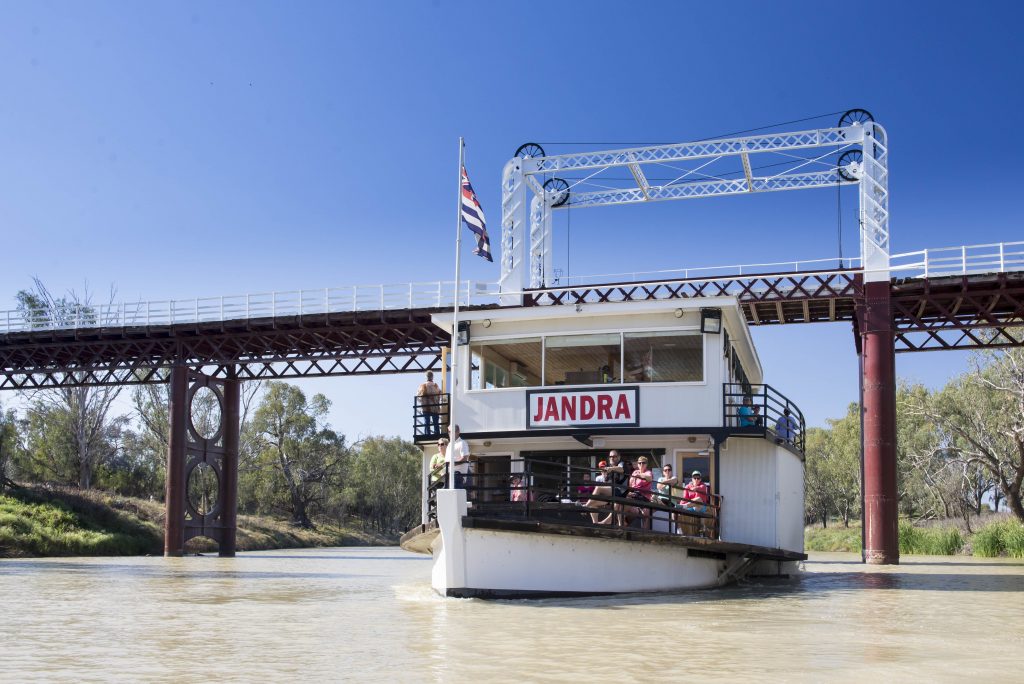 Not far from Poetry on a Plate, the PV Jandra patiently waits for her next twice-daily cruise. A replica of an 1894 paddle steamer, guests on the Jandra are told of the river's extensive local history, once a bustling water-highway full of many similar vessels going about their daily trade.
Today the Jandra makes her way slowly around the bend alone. The Red River Gums and Coolabah trees stand stoically on the riverbank, with exposed roots telling stories of harsh floods many years ago.
The soul of outback can be both seen and felt in Bourke, a town with unparalleled experiences that stay with you long after the journey ends. Bourke truly is the cultural hub of the Australia outback.
Bourke Facts:
A three-tiered wharf was built in Bourke as an impressive reconstruction of the original 1897 wharf, at the northern end of Sturt Street.
The Barwon, Culgoa, Bogan and Bokhara converge to become the Darling River just north of Bourke, forming Australia's longest river.
Henry Lawson lived in Bourke for some time, and has immortalised the town in poetry and song.
Bourke's Historic Cemetery is the final resting place for renowned eye doctor Fred Hollows.
The PV Jandra is an incredible 24m long and about 8 metres wide, weighing 55 tons.